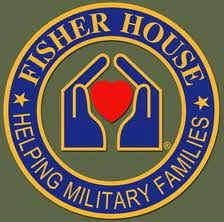 Lumistar is proud to support military soldiers and their families. For every camera sold, a portion of all proceeds will be donated to the families of the injured soldiers. Join us in supporting our heroes.
Lumistar Supports Fisher House
In 2011, we began our proud support of an organization that shares our values of taking care of those who have scarified their time and lives so that we can go on working in peace and tranquility. Whenever you purchase a Lumistar camera you are helping injured members of the U.S. military and their families. That's because Lumistar has teamed up with Fisher House, an organization that provides homes to the injured members of the military and their families while they are recovering. We are especially proud to be a part of this program. Help us help these brave men and women and their families. It's a great cause. Thank you.
The Fisher House Foundation, a unique public-private partnership that supports the United States military and their families in times of need. Fisher House Foundation is best known for the network of 54 Fisher Houses that grace the grounds of dozens of major military and Veterans Affairs medical facilities in the United States and in Landstuhl, Germany. Fisher houses provide free lodging for the families of wounded soldiers and veterans that are being treated in military and VA medical centers. Collectively, they have served more than 142,000 families since the program's inception, and during 2010, Fisher House accommodated 12,000 military families. For more information, please visit http://www.fisherhouse.org