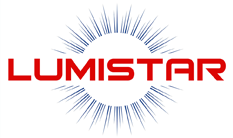 Who We Are
Lumistar Camera, a manufacturer of thermal imaging cameras and hazardous environment enclosures, began as a security consultation firm in 1999. Later, our focus became specialized in infrared thermal imaging technology, manufacturing state-of-the-art equipment, with technology acquired and developed from the military-industrial complex.
Specializing in converting military technology for commercial use, and with key members' decades of experience, Lumistar Camera's management recognized the need to deploy high-resolution thermal cameras in environments too harsh for existing products, creating new markets. Since our inception, Lumistar Camera has provided these proven solutions for security, safety, and operational efficiency around the globe. Additionally, we remain focused on the future in order to remain a leader in thermal imaging technology and continue to provide reliable solutions that will meet our client needs.
Engineering
Lumistar's team of researchers and scientists specialize in analyzing, evaluating and developing tactical infrared technologies. The engineering staff helps mature these technologies into actual products. Personnel take transitioned technologies, develop and test them, resulting in the production of end items that can be ultimately used to serve the needs of our customers.